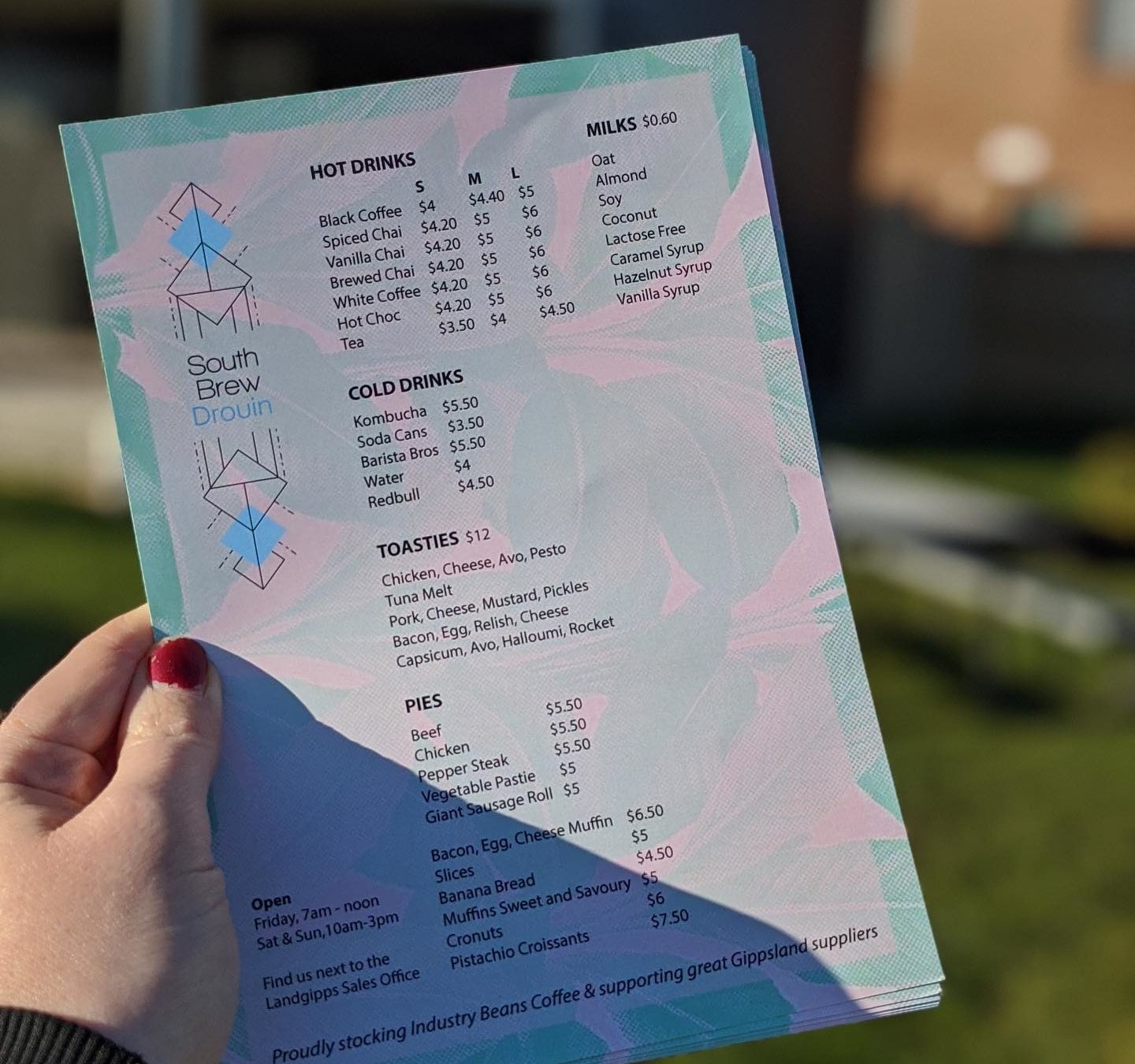 Category: Local Community
South Brew Cafe at Ferntree Ridge Drouin!
Tags: Drouin, Ferntree Ridge
South Brew Cafe are now open at Ferntree Ridge Drouin serving up a delicious menu of toasties, pies and sweets as well as a selection of hot and cold drinks!
We are excited to have South Brew Cafe as part of the Ferntree Ridge family and look forward to sharing their delicious menu with you!
Location:
LandGipps Sales Office Ferntree Ridge
Corner of Beech & Cinnamon Streets Drouin

Opening Hours:
Friday: 7am – noon
Saturday & Sunday: 10am-3pm