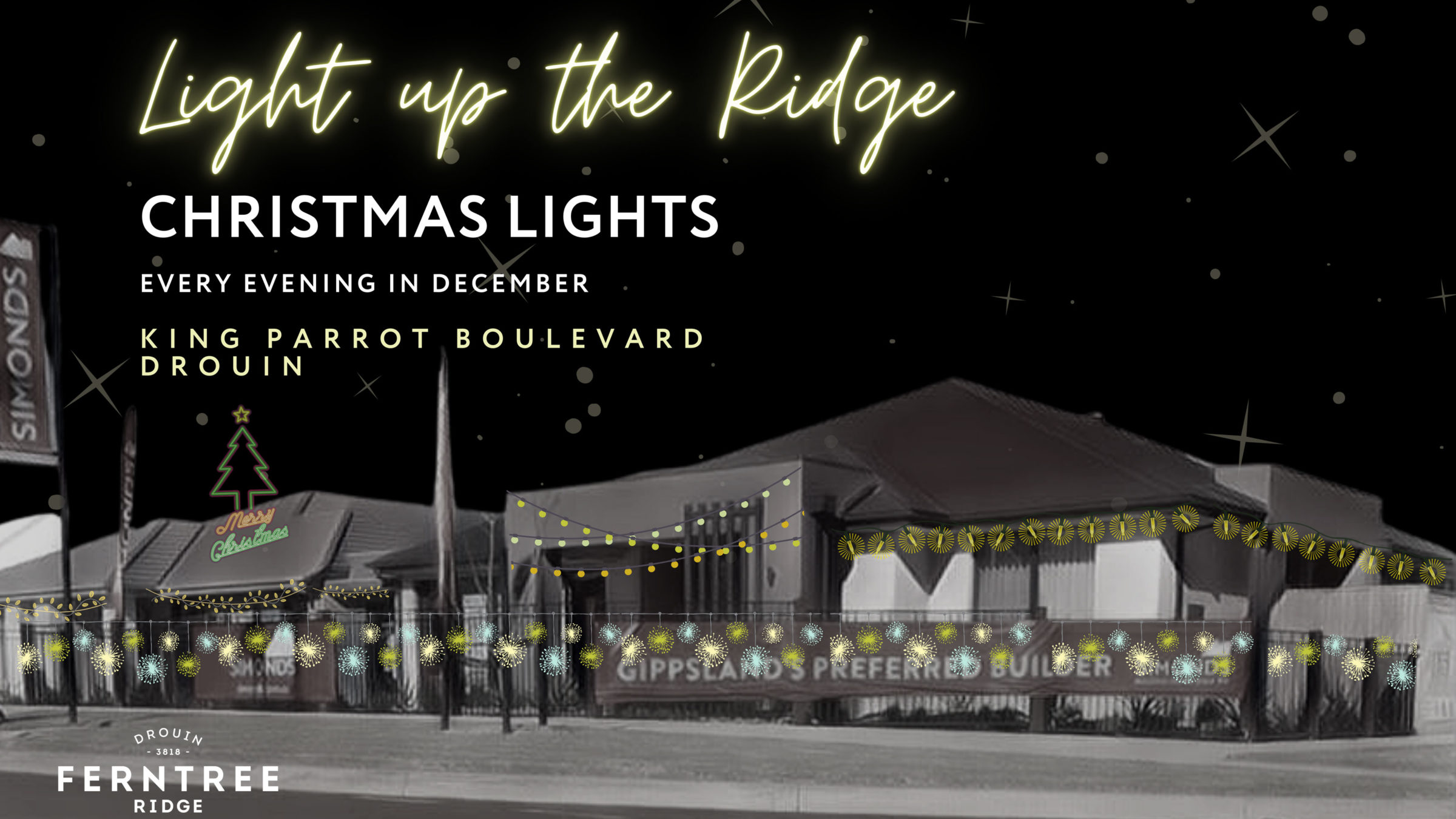 Category: Local Community
This December Ferntree Ridge Display Village is lighting up!
Tags: Drouin, Ferntree Ridge
Some of our residents are also getting into the festive spirit, displaying Christmas lights on their newly built homes. LandGipps has partnered with local businesses to offer our residents fantastic prizes for putting up lights.
First prize is a Grilled Viking 6 burner BBQ and accessories valued at over $900 thanks to Drouin Home Timber and Hardware. The Dojo Factory Martial Arts and Fitness Centre is providing a 12 month membership to the 2nd prize winner. And a $400 Garden and Landscaping voucher will come in handy for our new home builders thanks to Matt at the Local Boys.
Come and check out Gippsland's largest display village adorned with stunning Christmas lights every evening until Christmas. Merry Christmas from LandGipps and Ferntree Ridge.